News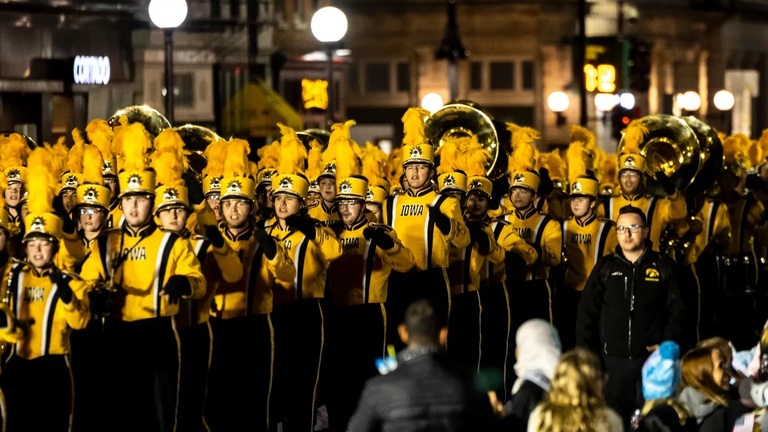 Monday, December 11, 2023
The organizers of the Cheez-It Citrus Bowl have reversed their decision to exclude the Hawkeye Marching Band from playing at halftime after facing backlash from the band members and the local community. The band will now perform at the game on Jan. 1 in Orlando.
Sunday, December 10, 2023
After further review, organizers of the Citrus Bowl are reversing course on their decision about the game's halftime show.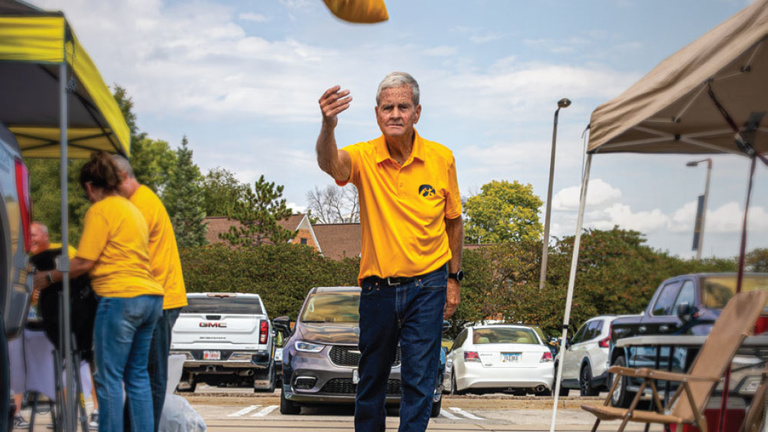 Tuesday, December 5, 2023
Iowa alumnus George Scully is back at Kinnick Stadium after getting a surprise visit from the Hawkeye Marching Band to mark the end of his treatment.